Food Items - Preserves and Chow Chow, Our specialty foods are made by hand, in small batches, using all natural ingredients. Many of the fruits and vegetables used in these products are grown by local Lancaster County farmers.
Bird Feeders, Birdhouses & Mailboxes Handcrafted in Lancaster County Birdfeeder & Mailboxes
Each authentic PA Dutch Redware Plate is designed freehand then hand carved, hand painted, glazed and fired.
Wooden Trains and Vehicles are hand-crafted using kiln-dried hardwoods of Walnut, Oak, Cherry, Ash & Maple.
Speedway Express Wagons - These handmade woodcraft wagons are sturdy, well-built and long-lasting.
Health Aids made with authentic Amish formulas.
IF THE AMISH MAKE IT, YOU WILL FIND IT AT AMISH PLEASURES
.
Visit the Country Pet Store at Amish Pleasures.
Handmade Pet Furniture and More!
| | |
| --- | --- |
| Amish-made Pet Bed | Dog Crate End Table |
CONVENIENT SHOPPING
Shop our three sites and use the same shopping cart. No need to check out between store visits.

Katie's Candy Garden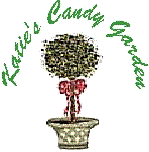 Sweet Satisfaction
www.KatiesCandyGarden.com

The Breakfast Shop


at Amish Pleasures
Everything to make Breakfast Special
www.thebreakfastshop.com

Katie's Home Style
Home Decor - Yard & Garden - Quilts
www.KatiesHomeStyle.com
Chocolate treats are made with chocolate originating from a chocolate factory located in the heart of the rich dairy farms of Pennsylvania Dutch Country.
Handmade candles in three styles and five scents. Colored and scented throughout.
Our beautiful hand-crafted crib quilts are sure to become a treasured heirloom.
Wooden Clocks - Hand-crafted corner design on oak or walnut.
Scooters - This authentic scooter is used by Amish adults and children as a means of transportation.
Croquet Sets - After chores are finished many Amish enjoy a game of croquet and so can you with this hand-crafted croquet set.
Handcrafted Dolls in traditional "Plain People" clothes.
Marble Rollers - Amusing handmade wooden marble roller are fun to play with for young and old.
Remember the Old Wooden Wheelbarrow Grandpa used to use on the farm and in the garden? After a 50 year absence, this old-style wooden wheelbarrow is being reproduced.